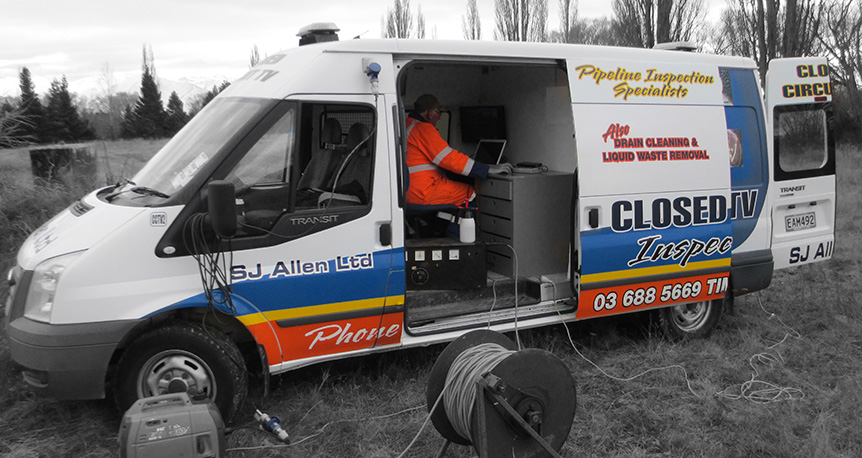 CCTV - Leaves blockages nowhere to hide
A large part of SJ Allen's business is filming sewer pipes and storm water drains with closed-circuit television cameras (CCTV). These clearly show root masses, flaws in joints, shingle build-up and even rats!
SJ Allen conduct Domestic CCTV operations for full drainage home surveys. Whether you're buying a new home and want peace of mind or need to pin point a drainage issue, we can provide a full CCTV drain report. See the inside of your drains for yourself.We present footage to you in simple formats. Our inspections allow you to see inside your drains and determine standard, quality and functionality.
Our CCTV units use the latest technology of pan and tilt self-propelled tractor cameras. Plus they have state-of-the-art win cam systems for data recording and reporting, which means we can fire electronic and hard copy imaging to you at the touch of a button.
Once CCTV has identified the problem, SJ Allen's enormously powerful water blasters will deal to it. Nothing cleans like H20 at 3,000 plus psi. Water at this pressure can cut through timber like a saw, obliterate tree roots, remove thick accumulations of paint and take barnacles off the hulls of ships.