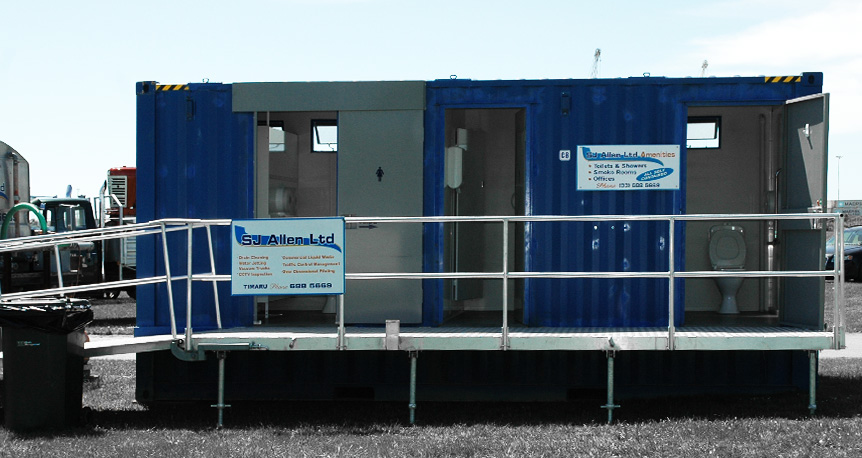 Portable Amenity Units
SJ Allen Ltd provide a high quality range of portable amenity units. With uses ranging from admin/site offices, break/lunch rooms, shower facilities, toilet units, storage solutions and more, our portable amenity units are well designed with simple delivery and installation options. A perfect option for either short or long term use.
SJ Allen Ltd offers an affordable and reliable option to suit your requirements and specific usage. We are proud to provided solutions to our customer base and whether you are large, small, private, commercial or public, we are your portable amenity units specialists. We provide a range of accessories that ensure your portable building solution exceeds your expectations and consist of but not limited to the following:
Jug, Cups, Coffee/Sugar/Tea, Cleaning products, Toilet paper, Hand soap, Hand towels, Pin board, Whiteboard, Computer desk, power supply, Water, Connection, Self-contained waste holding tank, Seats, Refrigerator Units.
Currently available :
Admin/Site Office units with attached toilet
Break/Lunch Room units with attached toilet
Ladies & Mens toilet unit
Portable toilet block
Event unit including male/female/disabled toilets
Shower units
These can be built to almost any specification required depending on time-frame of delivery.
We are happy to discuss all or any requirements you may have. Units are stackable if required and in accordance to site conformation.