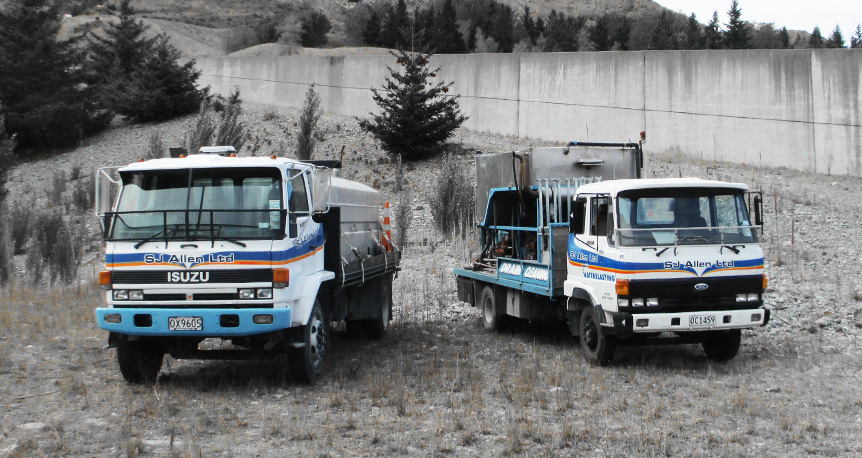 Water blasting
SJ Allen has multiple water blasting trucks for a wide range of service provision from drain cleaning and pipe unblocking to dairy shed cleaning and preparing surfaces for pre-painting.
By using vacuum trucks and water blasters, we can also clean grain silos, feed silos, molasses tanks and any other agricultural storage facilities.
We offer varying pressures and volumes from 1300psi to 3000psi. Our water blasters are capable of pumping up to 280 litres of water a minute! SJ Allen Water Blasting are equipped with various size nozzles to cope with a wide variety of applications, including:
SJ Allen's Domestic Water Blasting service consists of Fence, Pathway, Driveway, Cobblestone, Deck, Swimming Pool, House Wall and Roof blasting.