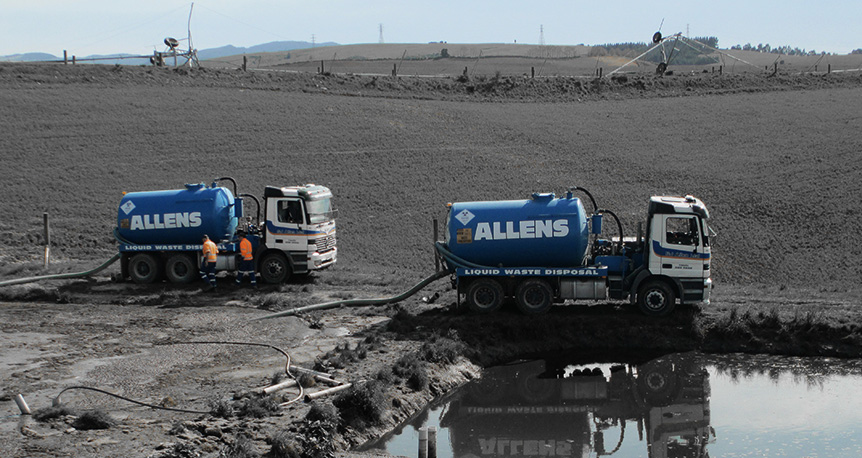 Farm waste - Specialists in Farm Waste
Regarding sump, wedge, saucer and weeping wall, as well as effluent ponds, tank and underpass cleaning, SJ-Allen is fully equipped to service the dairy industry.
We also operate a high pressure water blasting service suitable for cleaning dairy sheds inside and out. Plus drain & pipe cleaning and unblocking capable of breaking up and removing the most stubborn obstructions.
SJ Allen has a Vacujet cleaning system capable of sucking out solids and mixing with water, enabling the product to be easily distributed onto land as fertiliser, We operate in South Carterbury, Mid Canterbury, MacKenzie Basin and also have a sub business in Qamaru called North Otago Waste that operates between Waitaki & Waikouaiti.